According to Sam Bankman-Fried, blockchain technology could help solve some of the problems that exist with social networks today.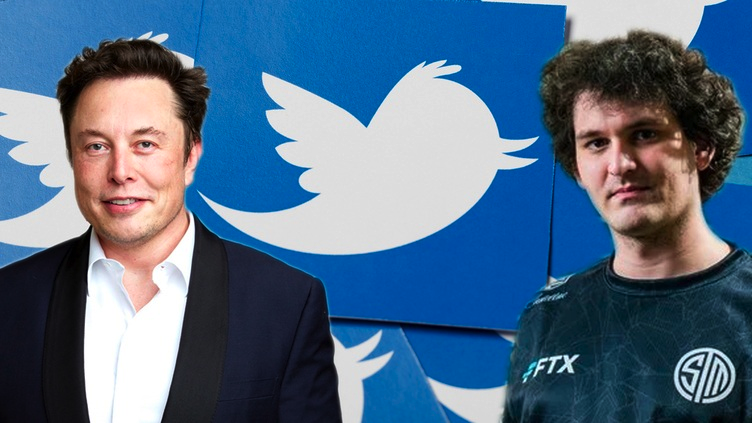 Crypto billionaire Sam Bankman-Fried has said he would be "excited" to be involved in Elon Musk's push to transform Twitter.
The FTX CEO told Bloomberg that he hasn't spoken to Musk about his plans to take over the social network, but firmly believes that blockchain technology could play an instrumental role in preserving free speech. He said:
"Maybe as a test case first, I'd be excited to help on the designing and building of it… and potentially helping to manage a network that was looking to do this."
SBF argues that the fragmented nature of social networks is a big problem — with major platforms operating in silos. He explained:
"There's no ability to see a tweet on Facebook. If you message someone on Facebook, even WhatsApp can't read it — and that's the same company. It's this really messy system where there's no interoperability between different platforms."
The crypto exchange founder also took aim at the failure of social networks to deliver moderation that navigates the fine line between free speech and censorship — and claimed "three guys who run three companies" have basically been tasked with deciding what can and can't be said.
"We've seen that that is a broken model, right? We saw social media choose not to censor misinformation in 2016 and get absolutely roasted for that decision. And then we saw them choose to censor in 2020 and get roasted for that decision."
Listen to the CoinMarketRecap podcast on Apple Podcasts, Spotify and Google Podcasts
Is Blockchain the Answer?
According to Bankman-Fried, blockchain technology could help solve some of the problems that exist with social networks today.
Posts would be placed on one network — meaning any social network, be it Facebook or Twitter, could access these messages.
SBF argued that this would allow for greater levels of competition — and level the playing field by allowing smaller platforms to flourish. He also claimed this would allow social networks to take differing approaches to moderation, giving choice to consumers.
It's fair to say that SBF's vision is substantially more radical than Musk's — not least because it would potentially involve dragging Facebook into the equation.
The debate over Twitter's future following Musk's shock bid to take over the company has attracted many heavyweights in the crypto world. Tron's founder Justin Sun has even offered to pay more for Twitter than Tesla's CEO. Meanwhile, Cardano's Charles Hoskinson has offered to build a decentralized version of Twitter if the company ends up rejecting Musk's proposal — something that seems likely given how the tech giant has embraced a "poison pill" strategy to make any hostile takeover harder.
Musk's flood of tweets regarding the Twitter have slowed to a trickle in recent days, but he did post this on Tuesday:
"A social media platform's policies are good if the most extreme 10% on left and right are equally unhappy."
Users — and shareholders — are now nervously waiting to see what happens next in the fast-moving drama between Musk and Twitter. The company's stock fell by 4.73% in trading on Tuesday as the uncertainty rumbles on.