The ICHI governance token collapsed in value after cascading liquidations in the Rari Fuse Pool wiped out the pool's liquidity.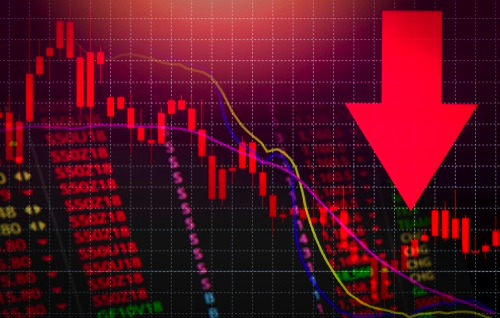 Trading on DEXes is not for beginners. That was yet again made abundantly clear by the liquidation cascade that saw ICHI fall more than 90% in only a day.
ICHI, a stablecoin protocol allowing users to create stablecoins backed by various assets, had its own pool on Rari Capital, a decentralized money market. On Rari, you can supply and borrow Ethereum-based assets in its permissionless Rari pools — and earn a yield for doing so. In other words, you could collateralize your ICHI governance tokens and assets created by the protocol like oneBTC and earn a yield.
So far, so good.
However, Pool 136, where ICHI is trading, had a collateral factor of 85%. That means you can borrow up to 85% of your collateral's value — 85 ICHI if you put down 100 ICHI. According to experts, this is not exactly best practice.
The disaster took its course when prices headed south because of a wider market downturn. The pool did not have enough liquidity to absorb the selling pressure, and traders that had collateralized their ICHI at excessively high rates were liquidated. The chart speaks for itself, as ICHI got hammered by a 90%+ drop, from $126 yesterday to just above $10 on April 12.
Be Vigilant With the Influencers You Trust
This fiasco predictably led to a few dismissive reactions on Crypto Twitter.
Degen Spartan, a well-known figure in these circles, suggested that traders had it coming.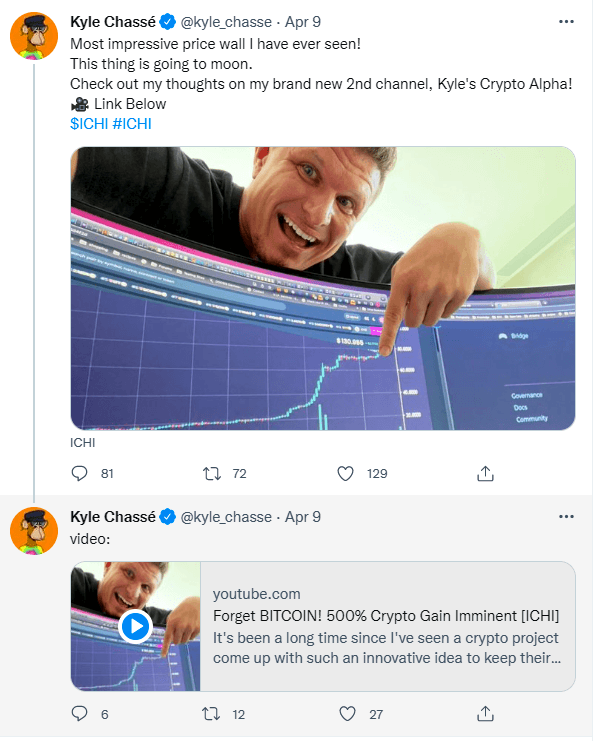 However, not everyone was so prescient, to put it mildly. Kyle Chassé, a verified crypto "influencer," peddled ICHI just a day before, promising "500% gains" in a short time. That evidently did not turn out too well at all.
ICHI may or may not be a useful lesson about the dangers of overcollateralized lending and about the "imminent gains" you can find on crypto social media.
This article contains links to third-party websites or other content for information purposes only ("Third-Party Sites"). The Third-Party Sites are not under the control of CoinMarketCap, and CoinMarketCap is not responsible for the content of any Third-Party Site, including without limitation any link contained in a Third-Party Site, or any changes or updates to a Third-Party Site. CoinMarketCap is providing these links to you only as a convenience, and the inclusion of any link does not imply endorsement, approval or recommendation by CoinMarketCap of the site or any association with its operators. This article is intended to be used and must be used for informational purposes only. It is important to do your own research and analysis before making any material decisions related to any of the products or services described. This article is not intended as, and shall not be construed as, financial advice. The views and opinions expressed in this article are the author's [company's] own and do not necessarily reflect those of CoinMarketCap. CoinMarketCap is not responsible for the success or authenticity of any project, we aim to act as a neutral informational resource for end-users.